Available for 12hrs date in Prague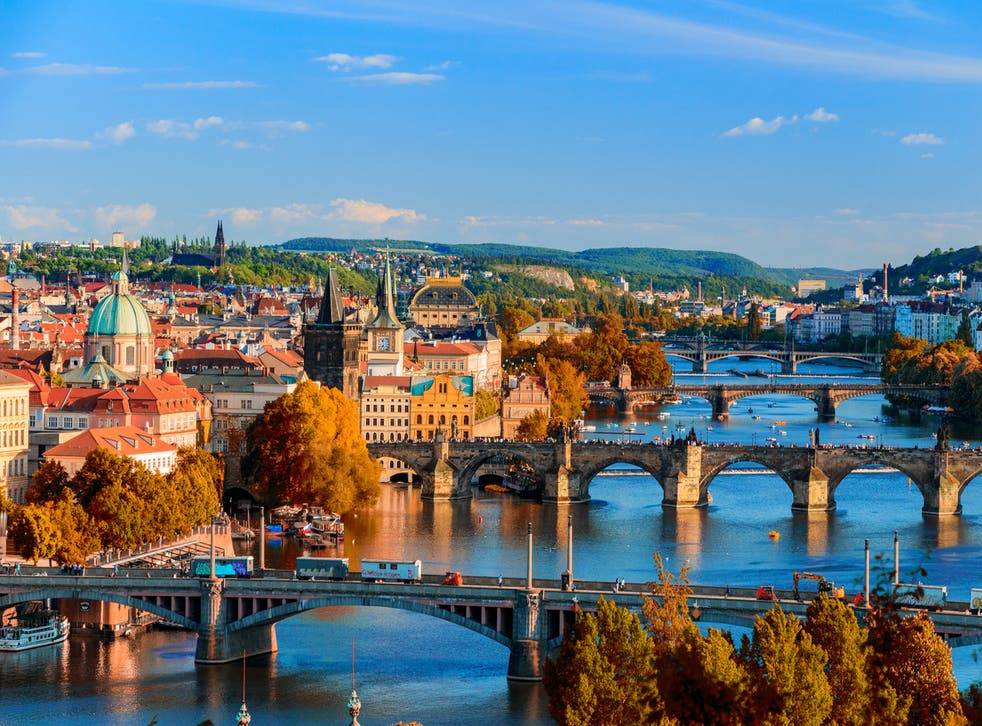 High Class Escort and Escort Service Prague
---
Prague is a city anyone can fall in love with at first sight. When you're with your escort companion, it's even a different experience altogether. Prague has been one of the top destinations for couples in search of romance.
With its cobblestone streets, gothic architecture and medieval theme, you could almost think you're in a scene of Romeo and Juliet. Walk while holding hands with your partner over the ornate bridges and through the picturesque squares where you can soak up the breath-taking vibes as you discover the great history and culture of Prague.
Here a few things to do with your escort while in Prague:
Take a Vltava River Cruise
Nothing sounds more romantic than a with you escort companion at the Vltava River. It's the best way you and your partner can view the whole city as you take in the wonderful sights in the longest river in the Czech Republic. You'll be treated to spectacular views of the Old Town, Malá Strana and Prague Castle. Ensure you got enough juice on your phones to take plenty of pictures of the beautiful background.
Tour the Old Town In a Horse Carriage
Spend a romantic time together as you get chauffeured around the narrow streets of Prague's charming Old Town in an elegant horse-drawn carriage. Simply sit back in comfort and have a nice chat as the coachman tells you about all the major attractions and ancient buildings all the way.
Visit the Vineyards In Viniční Altán with your partner
Take a 40-minute walk or a short taxi ride from Old Town Square and get to Viniční Altán to experience the picturesque, open-air wine garden which is the perfect setting to have a drink or two together. Get to the attraction site and sit at the ornate wooden gazebo and enjoy some locally-made wine while admiring the beautiful view of the vineyard and Nusle Valley.
Watch an Opera at the Prague National Theatre
End the night with a touch of class of your romantic getaway by booking tickets to an opera show at the Prague National Theatre. Enjoy the lovely voice as you view the breath-taking building which is also a national monument celebrating Czech's history and artistic ways.
Do these activities and it will surely leave your escort companion interested in knowing more about you. You will then get the chance to show her what you are capable of at the end of the night.
High Class Escort Prague and Escort Service Prague - ELITE NINA ROSE - VIP LUXURY COMPANION
Escort Prague, Independent Escort, Independent Escort Prague, VIP Escort Prague, Elite Escort Prague, Luxury Escort Prague, High Class Escort Prague
Elite Prague Escort, Top Prague Escort, Vip Prague Escort, Independent Prague Escort, Brunette Prague Escort, European Prague Escort, Ultimate Prague Escort, Natural Prague Escort, Sensual Prague Escort, High Class Prague Escort, Discreet Prague Escort, Independent Prague Companion, Brunette Companion Prague, Private Companion Prague, Elite Escort Central Prague, Prague Airport Escort, Prague Escort Companion
High class independent escort, Vip independent companion, Top Model Escort Prague, Tall independent escort Prague, Premier independent escort, Exclusive Prague escort, Elite independent escort, Stunning independent escort, Model elite escort, Upscale escort Prague, Independent Elite Courtesan, Elite Private Companion, Best independent escort, Educated elite escort, Elegant elite escort, Discreet VIP escort, Sophisticated classy escort, Tall escort Prague, Top Prague independent escort, International elite Escort, Girlfriend experience escort, Luxury Prague escort, Dinner date escort Prague, Famous independent escort, Overnight independent escort
Elite Zurich Escort, Top Zurich Escort, VIP Zurich Escort, Independent Zurich Escort, Brunette Zurich Escort, Natural Zurich Escort, Discreet Zurich Escort, Independent Zurich Companion, Private Companion Zurich, Zurich Escort Companion
Elite Brussels Escort, Independent Monaco Escort, Elite Vienna Escort, Independent Marbella Escort, Independent Milan Escort, Elite Hong Kong Escort, Elite Singapore Escort, Elite Sydney Escort, Independent Perth Escort, Independent Dubai Escort, Elite Miami Escort, Independent Zurich Escort, Elite Geneva Escort, Independent Madrid Escort, Elite Berlin Escort, Independent Frankfurt Escort, Elite Munich Escort, Independent Dusseldorf Escort, Elite Amsterdam Escort
Amsterdam Elite Escort / Athens Elite Escort / Barcelona Elite Escort / Basel Elite Escort / Berlin Elite Escort / Bern Elite Escort / Brussels Elite Escort / Budapest Elite Escort / Cologne Elite Escort / Copenhagen Elite Escort / Dubai Elite Escort / Dusseldorf Elite Escort / Florence Elite Escort / Frankfurt Elite Escort / Geneva Elite Escort / Hamburg Elite Escort / Hong Kong Elite Escort / Ibiza Elite escort / Lausanne Elite Escort / Lisbon Elite Escort / London Elite Escort / Lucerne Elite Escort / Luxembourg Elite Escort / Madrid Elite Escort / Malaga Elite Escort / Manchester Elite Escort / Marbella Elite Escort / Miami Elite Escort / Milan Elite Escort / Montreux Elite Escort / Munich Elite Escort / New York Elite Escort / Prague Elite Escort / Singapore Elite Escort / Sydney Elite Escort / Valencia Elite Escort / Vienna Elite Escort / Warsaw Elite Escort / Rome Elite Escort / Zurich Elite Escort
Amsterdam / Athens / Barcelona / Basel / Berlin / Bern / Brussels / Budapest / Cologne / Copenhagen / Dubai / Dusseldorf / Florence / Frankfurt / Geneva / Hamburg / Hong Kong / Ibiza / Lausanne / Lisbon / London / Lucerne / Luxembourg / Madrid / Malaga / Manchester / Marbella / Miami / Milan / Montreux / Munich / New York / Paris / Prague / Singapore / Sydney / Valencia / Vienna / Warsaw / Rome / Zurich
Nina Rose